The race is on to find out how the deadly coronavirus jumped from animals to humans. Helen Briggs looks at how scientists are trying to trace the source of the outbreak.
Somewhere in China, a bat flits across the sky, leaving a trace of coronavirus in its droppings, which fall to the forest floor. A wild animal, possibly a pangolin snuffling for insects among the leaves, picks up the infection from the excrement.
The novel virus circulates in wildlife. Eventually an infected animal is captured, and a person somehow catches the disease, then passes it on to workers at a wildlife market. A global outbreak is born.
Scientists are attempting to prove the truth of this scenario as they work to find wild animals harbouring the virus. Finding the sequence of events is "a bit of a detective story", says Prof Andrew Cunningham of Zoological Society London (ZSL). A range of wild animal species could be the host, he says, in particular bats, which harbour a large number of different coronaviruses.
So how much do we know about the "spillover event", as it's known in the trade? When scientists cracked thecode of the new virus, taken from the body of a patient, bats in China were implicated.
The mammals gather in large colonies, fly long distances and are present on every continent. They rarely get sick themselves, but have the opportunity to spread pathogens far and wide. According to Prof Kate Jones of University College London, there is some evidence bats have adapted to the energetic demands of flight and are better at repairing DNA damage. "This might enable them to cope with a higher burden of viruses before getting sick – but this is just an idea at present."
There's no doubt that the behaviour of bats allows viruses to thrive. "When you consider the very way that they live, then they are going to have a large array of viruses," says Prof Jonathan Ball from the University of Nottingham. "And because they're mammals there's a possibility that some of them can infect humans either directly or through an intermediate host species."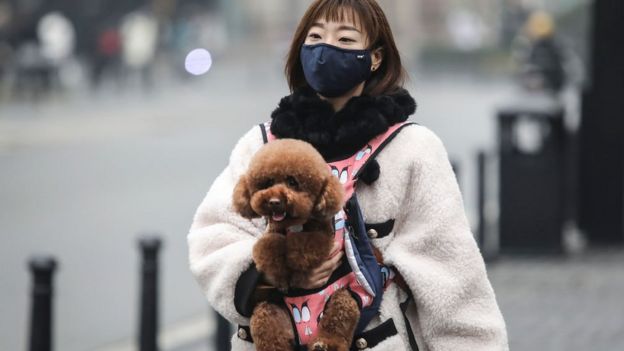 The second part of the puzzle, then, is the identity of the mystery animal that incubated the virus in its body and possibly ended up in the market at Wuhan. One suspect for the smoking gun is the pangolin.
The ant-devouring scaly mammal, said to be the most widely trafficked mammal in the world, is threatened with extinction. The animal's scales are in high demand in Asia for use in traditional Chinese medicine, while pangolin meat is considered a delicacy by some.
Coronaviruseshave been found in pangolins, some claimed to be a close match to the novel human virus. Could the bat virus and pangolin virus have traded genetics before spreading to humans? Experts are cautious about drawing any conclusions. Full data on the pangolin study has not been released, making the information impossible to verify.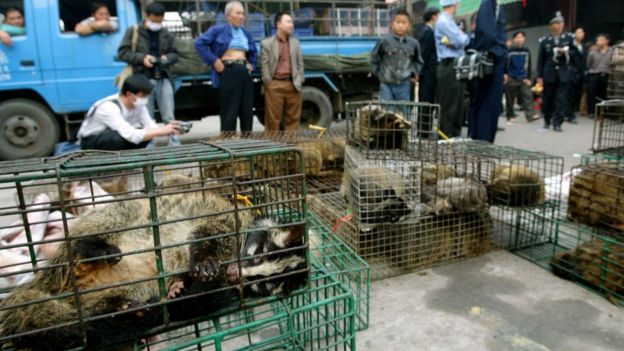 Prof Cunningham says the provenance and number of pangolins examined for the research is especially important. "For example, were there multiple animals sampled directly in the wild (in which case the results would be more meaningful), or was a single animal from a captive environment or wet market sampled (in which case conclusions about the true host of the virus could not be robustly made)?"
Pangolins and other wild species, including a variety of species of bat, are often sold in wet markets, he says, providing opportunities for viruses to move from one species to another. "Wet markets, therefore, create ideal conditions for the spillover of pathogens from one species to another, including to people."